Good Luck Filling Up a 5th Generation RAV4 Hybrid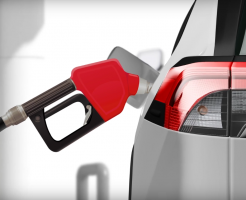 The 5th generation RAV4 hybrids have a range of 580 miles thanks to its 40mpg rating and 14.5 gallon fuel tank. One problem – you allegedly can't fill the tank up because of its latitudinal design. A new lawsuit says the best you can hope to get is around 10 gallons which cuts the vehicle's range by 180 miles.
I know hybrids are supposed to help owners use less gas, but that's a strange way to go about it.