Toyota Sued for Busted Brake Boosters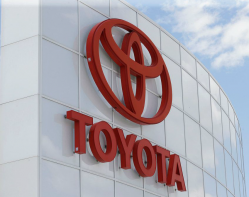 Over a million Toyota hybrid vehicles are at risk of developing a small leak inside their brake boosters which can significantly delay the car's stopping power. And the worst part? Toyota knows all about it.
That's the premise of a class-action lawsuit that says the automaker is acting irresponsibly by only offering to:
Repair this issue after a braking incident occurs, and –
Only offer to cover the cost if the car triggers a specific diagnostic code.
In a statement, Toyota says they "stand behind" the efficiency of their braking system. Well, that makes sense – you certainly wouldn't want to stand in front of one of these cars.