Ford and Mercury Sudden Shutdown Recall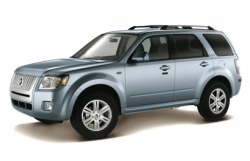 Have you ever noticed that sometimes your Ford or Mercury Hybrid SUV just needs a timeout? You know – a period of time to shut down, cool off and reset? Hmm, sounds like my toddler actually. Unlike my toddler, however, these timeouts are actually happening to owners in the form of a stalling engine and sometimes in very dangerous situations!
Now Ford says they know what the problem is and are issuing a recall to fix it.